Meet The Team – Part 3 – The Jedi Chocolate Master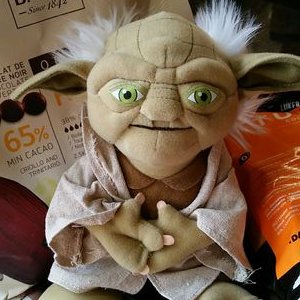 This is our Jedi Chocolate Master, here to oversee our chocolate making and generally cast an eye over how we temper our chocolate on a daily basis. You can find him on twitter @JediChocolate and he'll be with us at some of  our shows. He keeps an eye on what's going on in the world of chocolate and trends we should be looking out for, as well as helping us to keep our temper in check when we're pre-crystallising our chocolate batches.
 A useful addition to the team, he is.